High rate of work in Łódź
28 June 2022
Mostostal Warszawa is currently carrying out three investments in Łódź. We present how advanced each of them is.
- For many years, Łódź has been a city where we have been actively implementing general construction contracts. We are glad that the quality of our realisations translates into further investments. Current projects are important for the city not only due to the expansion of the housing offer but also due to giving new life to the post-factory areas. Our experienced team is working at full capacity to ensure the highest standards of execution - says Jorge Calabuig Ferre, Vice-President of the Management Board of Mostostal Warszawa.
Residential building in Tuwima Street
Work on the shell of the building is in its final phase. At the same time, works on the developer state are in progress, such as installation of window frames and electrical and sanitary installations. Intensive work is also underway on the façade, as well as plastering and flooring work. In addition, the finishing stage of the building has begun: installation of tiles, interior window sills and mudding. Click to read more about the project.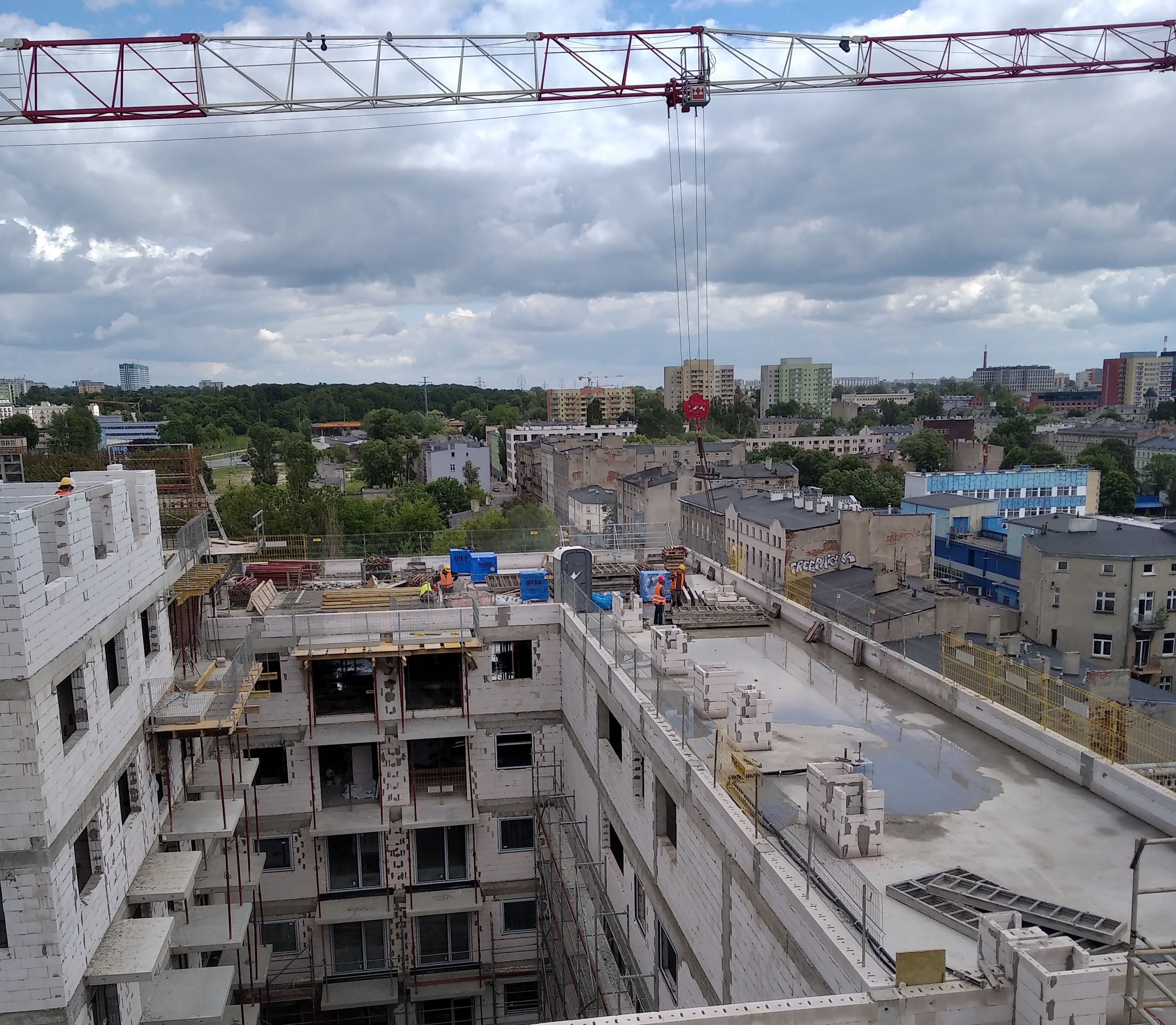 Complex of residential buildings on Rembielińskiego Street
At the beginning of 2022, construction work began. Since then, the execution of the foundation slab has already been completed. The advancement of work on the ceiling over the underground storey has reached 50 per cent. Vertical elements of the superstructure - the "0" storey - have begun. Carpentry and reinforcement works are in progress. Click to read more about the project.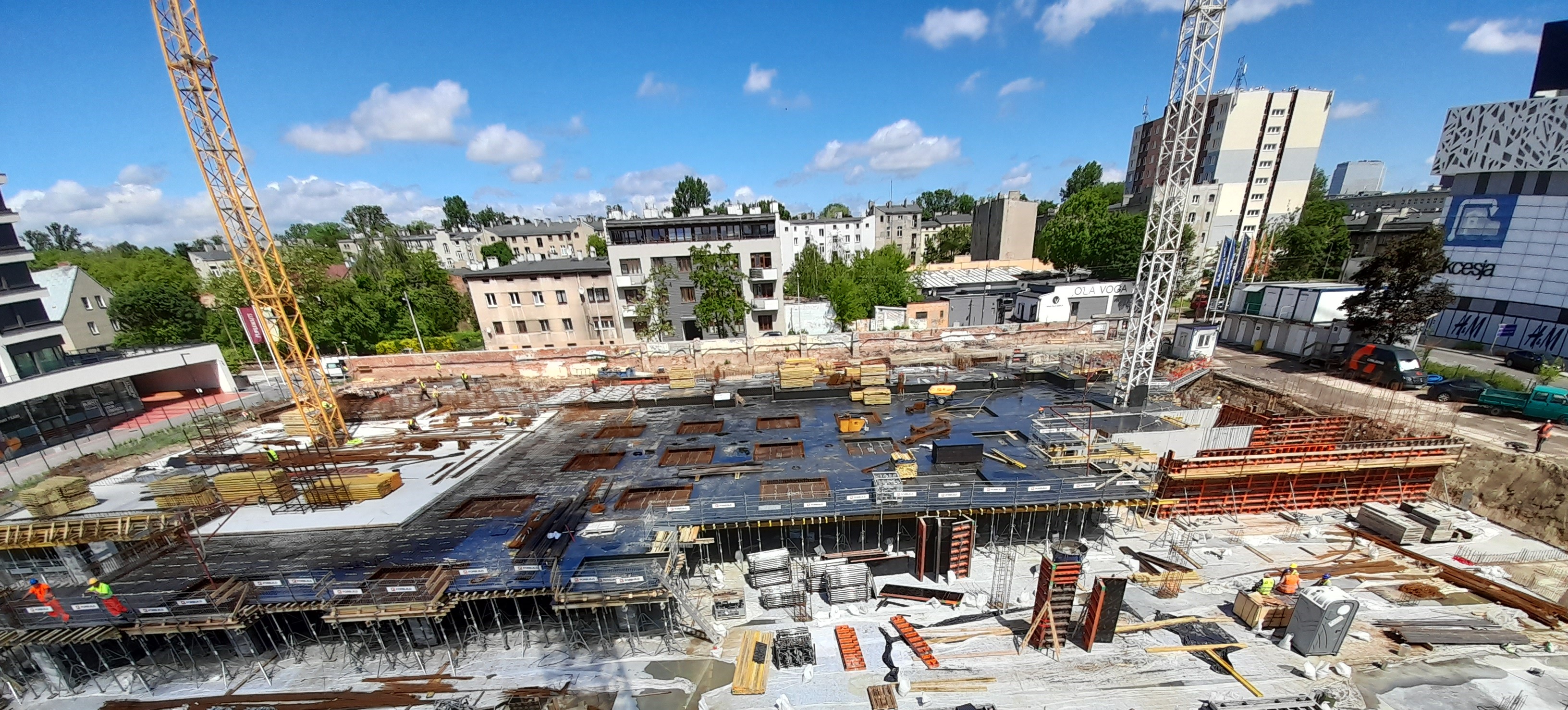 Revitalisation of the post-factory complex "Wigencja"
This investment is already in the final phase of works, its level of advancement reaches 80 per cent. Currently, finishing works are being carried out, such as laying floors, installing stage equipment being part of the equipment of the "Pinocchio" Theatre, paving works and preparation for planting greenery. Click to read more about the project.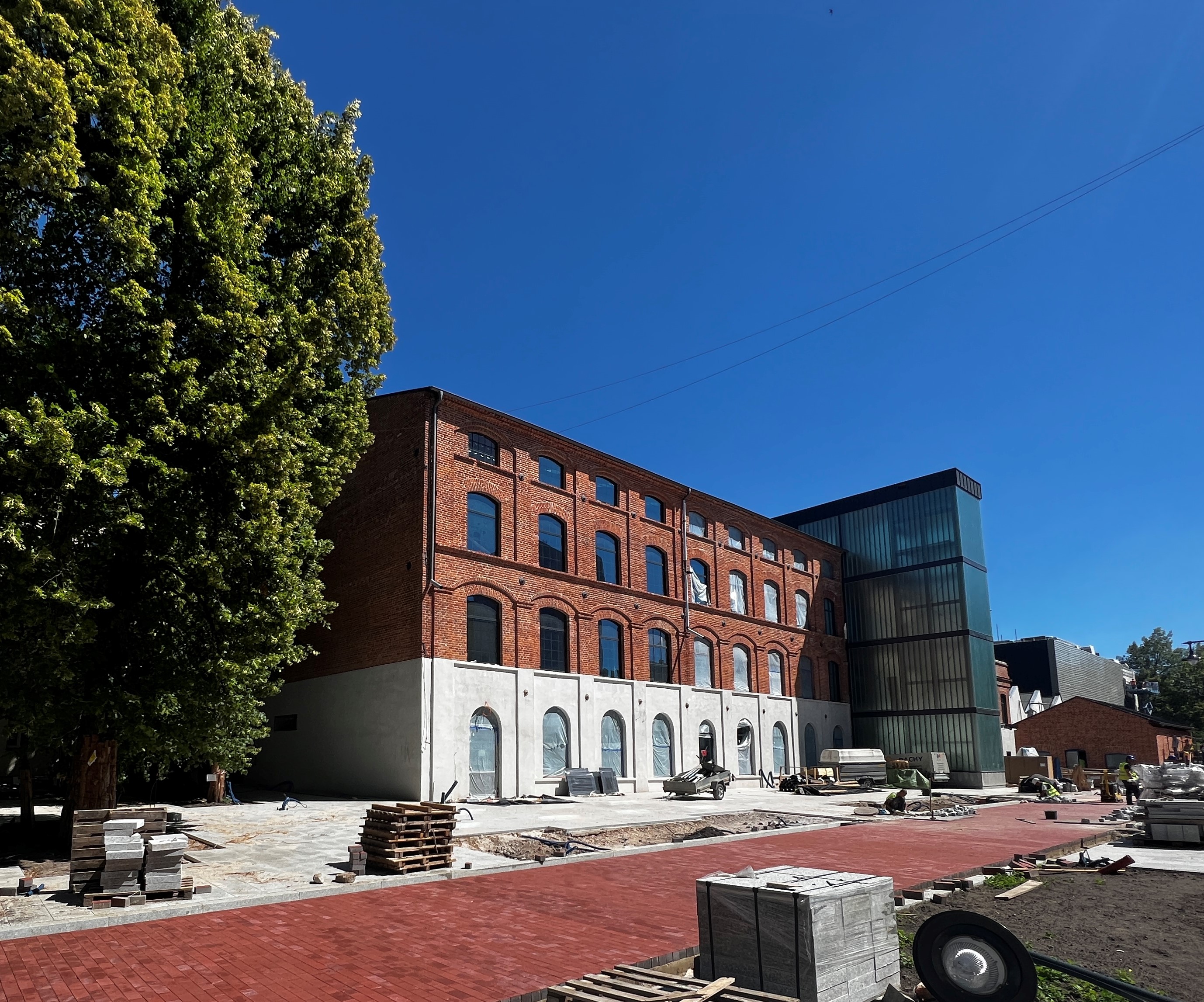 Photos: MW.