During our work in Szczecin, we discovered a fragment of medieval defensive walls
26 April 2023
During demolition work on the terraces of the Castle of the Pomeranian Dukes in Szczecin, we discovered the remains of the northern section of Szczecin's medieval defense walls. This is another curiosity that was encountered during the project.
According to archaeologists, the uncovered large boulders arranged on an east-west axis and the fragments of brick walls in their line coincide with the course of the medieval defensive walls surrounding the city to the north, which were still in place in the early 19th century.
- The challenge of working on such an interesting investment is made possible by Mostostal Warszawa's staff of top engineers - says Marcin Szymborski, Director of the Contracts Group at Mostostal Warszawa.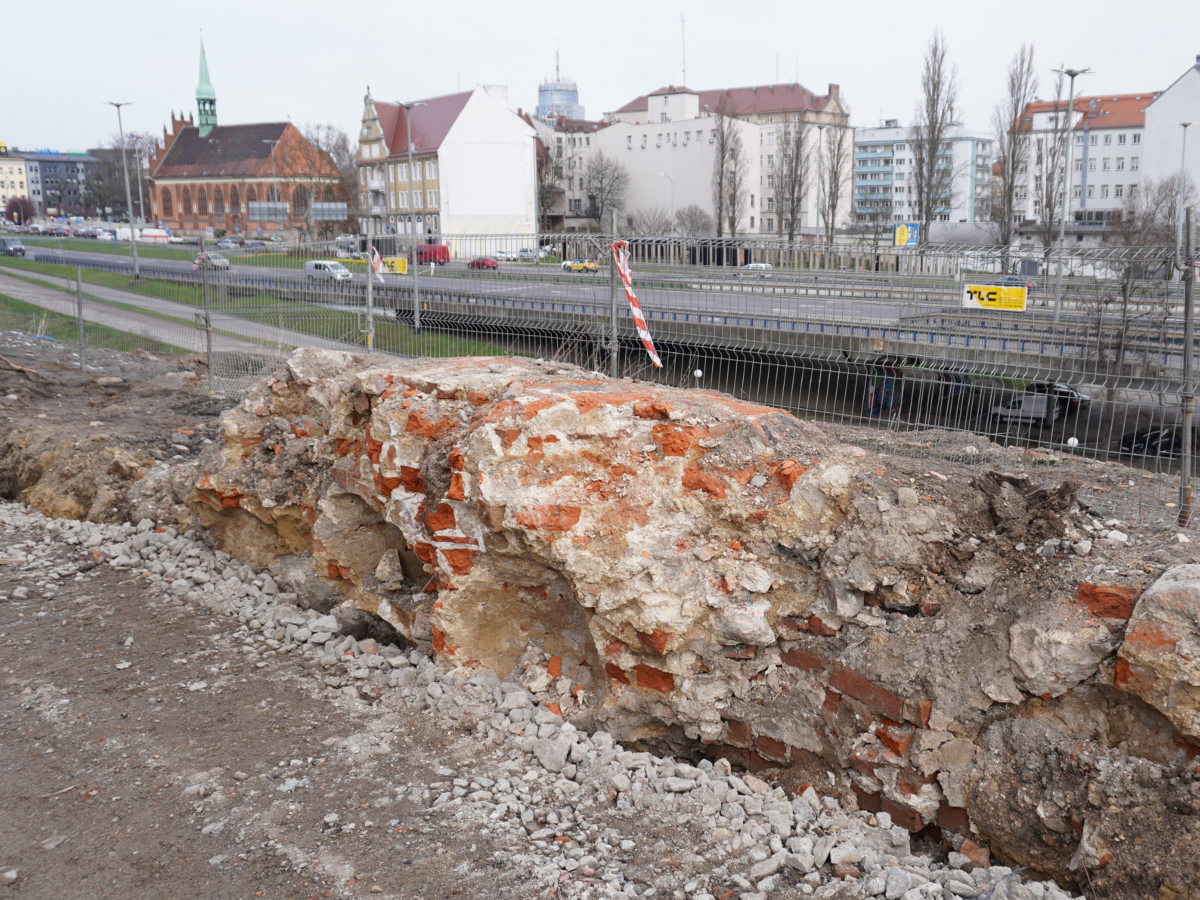 Mostostal Warszawa is carrying out the modernization under the "design and build" formula. This means that it has to prepare the necessary design documentation, obtain all required approvals and opinions, and then carry out the construction work. As part of the task, all of the castle's terraces (southern, eastern and northern) will be modernized, as well as the northern escarpment and the tunnels located under it. The north wing is also to be rebuilt.
The Castle of the Pomeranian Dukes is one of the most important monuments of Western Pomerania. In the past, it was the main seat of the Gryfit family - a ducal dynasty ruling in the Duchy of Pomerania from the 12th century until 1637. Then, for centuries, it remained the seat of offices and institutions responsible for the administration of Pomerania - first Swedish, later Prussian and German, and after 1945 - Polish. Currently, the castle is a cultural institution under the name of the Castle of Pomeranian Dukes in Szczecin and the seat of the Marshal of the West Pomeranian Voivodeship and the Voivodeship Board, as well as the Castle Opera.
This is another of the discoveries made by the construction team. Earlier, a fragment of a medieval wall was discovered - you can read more here.
Photo: zamek.szczecin.pl