We have applied for a ZRID decision for S19 Rzeszów Południe-Babica
09 September 2021
We have completed an important stage of preparations for the construction of the Rzeszów Południe-Babica section of the S19 expressway: we have applied for a road investment permit (ZRID).
- We applied for a ZRID decision before the contractual deadline. I would like to thank my entire team, who was involved in the preparation of the construction project and all documents required to submit the application, the engineers of Mostostal Warszawa and Acciona Construction and our designers for the efficient and timely implementation of the task. We are currently waiting for the ZRiD decision to be issued, which will allow us to start the construction of the expressway with the longest TBM tunnel in Poland - says Sławomir Barczak, Infrastructure Area Director at Mostostal Warszawa and S19 Contact Director Rzeszów Południe-Babica.
S19 Rzeszów Południe-Babica
The section to be built by the consortium of Mostostal Warszawa and Acciona Construcción is one of the most interesting and technologically difficult infrastructure projects in Poland. The task involves the construction of a 2255 m long tunnel. The section will also include six flyovers, two road viaducts, and a collision-free passage over the railway line on the national road No. 19. Three passages for animals will be built on the section from Rzeszów to Babica.
Underground tunnel with a length of over 2 km
The tunnel will be 2,255 meters long (along the route axis). It will consist of, among others from two aisles, which will be connected by 15 transverse passages and an additional emergency passage. Each of the individual aisles will be 12.4 meters in diameter (the drilling disc itself measures 15.2 meters).
The maximum depth of the works is over 100 meters. There are 30 alarm points and hydrant niches along the entire length of the tunnel. The tunnel will be equipped with semi-transverse ventilation. Two technical buildings and a tunnel management center will be built to ensure the operation of the tunnel. The tunnel will meet the most stringent requirements for the safety of travelers (category A according to ADR).
For the commissioning and proper operation of TBM, a power connection will be made from the 110 kV High Voltage network with a 110/20 kV substation. It is also planned to build a water intake with a water treatment plant with a capacity of up to 1500 m3 / d.
The technology, know-how and equipment for tunneling to be used in this project will be provided by Acciona Construction, the company which is the majority shareholder of Mostostal Warszawa and is the partner responsible for the implementation of the tunnel part in this project.
Date of signing the contract: 10/07/2020
Contract value: PLN 2,230.17 million gross
Completion date: 54 months without winter periods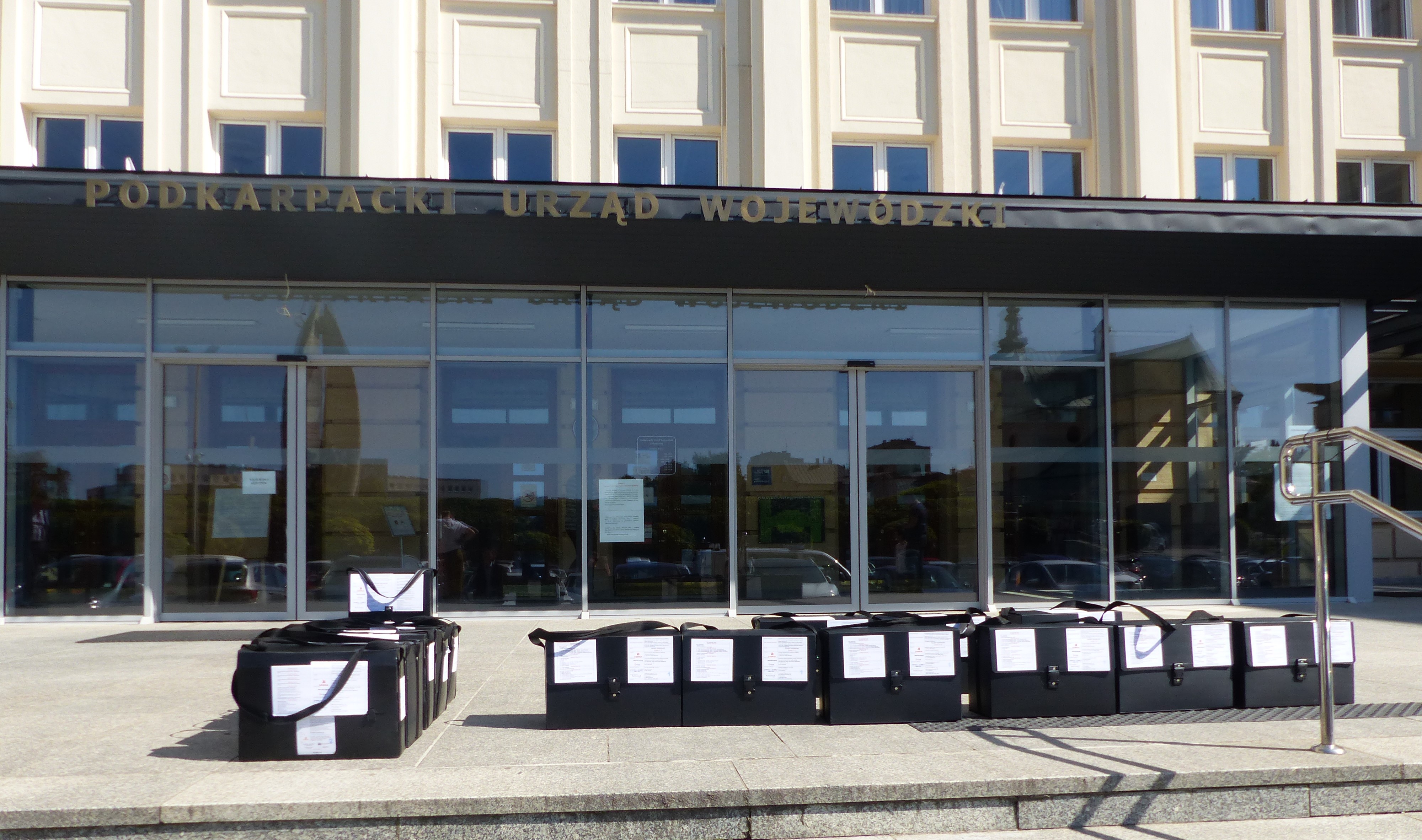 Photos:
(1) director S. Barczak signs the last documents
(2) S19 Rzeszów Południe-Babica team members
(3) ... and documents for the application for the ZRID decision
Photo: MW