We have completed the construction of the S61 Elk South-Wysokie expressway
14 August 2023
The last of the three sections of the "Via Baltica" in the Warmian-Masurian voivodeship was officially opened to traffic on August 12. This is the section from the Ełk Południe junction to the town of Wysokie. The approximately 23-kilometer section of the route was built by a consortium of Mostostal Warszawa, Trakcja and Przedsiębiorstwo Eksploatacji Ulic i Mostów Białystok.
The event was attended by, among others: Andrzej Adamczyk, Minister of Infrastructure, Norbert Maliszewski, Head of the Government Analysis Center, Olga Semeniuk-Patkowska, Deputy Minister of Development and Technology, Michał Wiśniewski, Deputy Minister of National Defense, Jarosław Zieliński, MP, Mirosław Nicewicz, Director of the GDDKiA Branch in Olsztyn, and Tomasz Andrukiewicz, President of the City of Elk.
During the ceremony, Mostostal Warszawa was represented by Jacek Szymanek, Member of the Management Board, and Grzegorz Sikorski, Contract Director.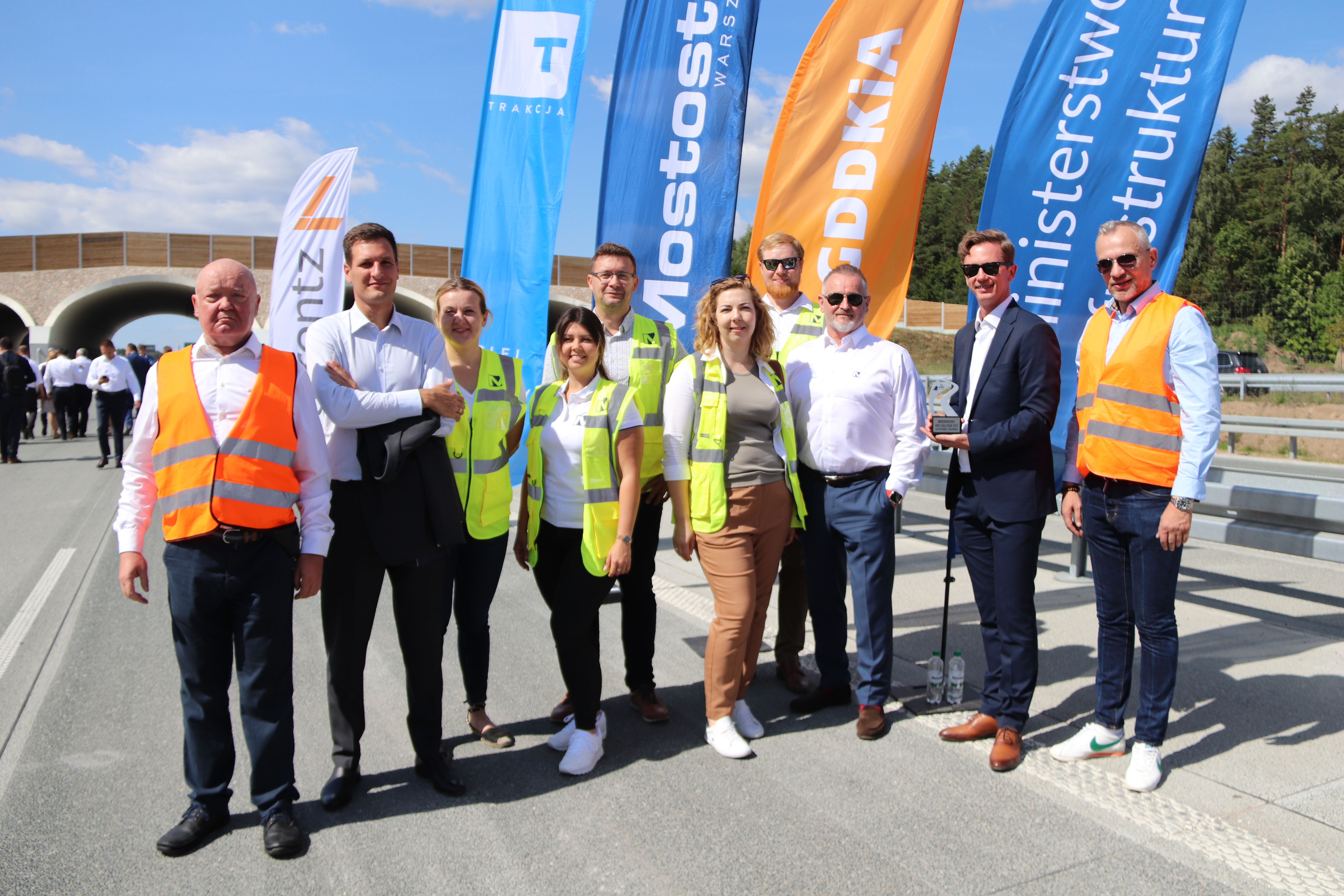 In 2018, with the signing of the contract for the design and construction of the S61 expressway on the Ełk South-Wysokie section, we gained the opportunity to realize an investment that is strategic not only for this region, but also for the whole country. - says Jacek Szymanek, Member of the Management Board of Mostostal Warszawa. - We have engaged outstanding engineers to work on the task, to whom I offer my sincere appreciation at this point. Special thanks go to the entire Construction Team headed by Grzegorz Sikorski, Contract Director. I also thank the Consortium Members. Today's opening of the S61 section is an example of our professionalism.
The scope of the task included the performance of all necessary activities for the proper operation of the expressway. In addition to the construction of sections of the S61 and S16, the work included reconstruction of existing roads, construction of engineering structures, infrastructure for pedestrians and cyclists, connectors, traffic safety devices and emergency crossings. In addition, drainage, a telecommunications network, lighting, and installation of environmental protection equipment were made.
The gross value of the contract was PLN 685.94 million.
Pictured are:
(1) Main photo: Section of the S61 Elk South-Wysokie expressway.
(2) Photo in text (from left): Robert Radoń, Contract Engineer - Lafrentz, Pawel Kwiecień, Director of the Office of Communications and Administration, Agnieszka Kusinska, Settlement Specialist, Dorota Nikonowicz, Technology and Materials Engineer, Rafal Maszkiewicz, Engineering Manager. Technical Manager, Justyna Jeka, Settlement Specialist, Wojciech Grabowiecki, Construction Engineer, Jacek Szymanek, Member of the Management Board of Mostostal Warszawa, Grzegorz Sikorski, Contract Director, and Adam Harasimczuk, Construction and Roads Inspector - Lafrentz.
Photo by MW