Topped out on the building of the Faculty of Psychology at the University of Warsaw
30 November 2022
On Wednesday, November 30, 2022, the topping out ceremony was held at the new building of the Faculty of Psychology at the University of Warsaw. It was attended by representatives of the University of Warsaw, including prof. dr hab. Alojzy Nowak, Rector of the University of Warsaw, project manager, designers, engineers, suppliers and subcontractors implementing this investment.
- Today's ceremony - the hanging of the topping out - symbolically ends an important stage of our work. I wanted to thank all the staff for their commitment and effort. - said Jorge Calabuig Ferre, Vice-President of the Management Board of Mostostal Warszawa at the ceremony.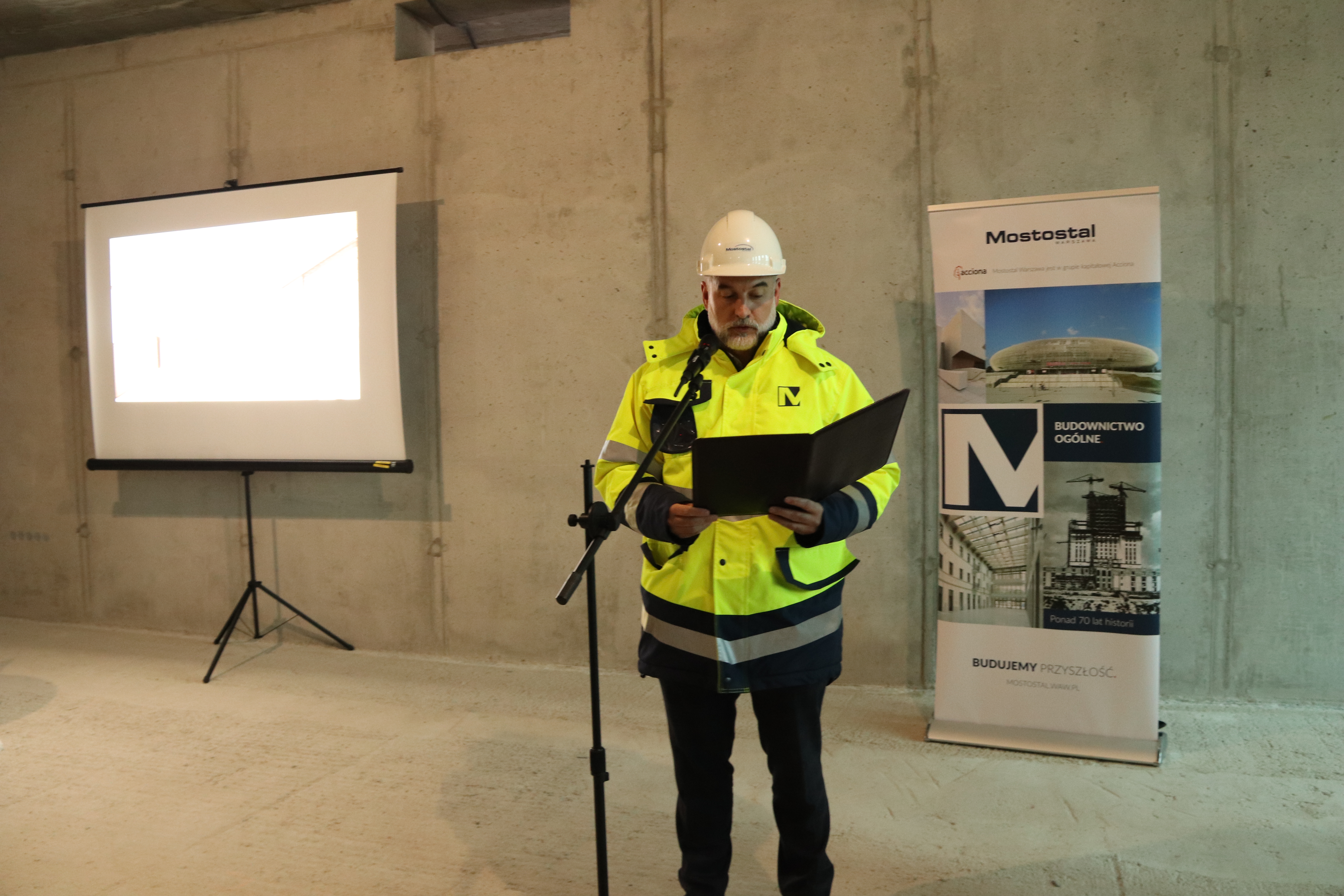 An 8-storey building is being built on the Ochota Campus of the University of Warsaw; 6 above-ground and 2 underground. Its total area will be 26.6 thousand square meters. m². Inside, a total of 30 didactic rooms have been designed: lecture rooms, seminar rooms, computer rooms; rooms for quiet work and an auditorium where lectures and meetings with nearly 400 people will be able to take place. The building will also house laboratories adapted to conduct individual and group research in the field of psychological sciences. Parking for bicycles is planned in front of the building, and an urban farming community garden on the roof.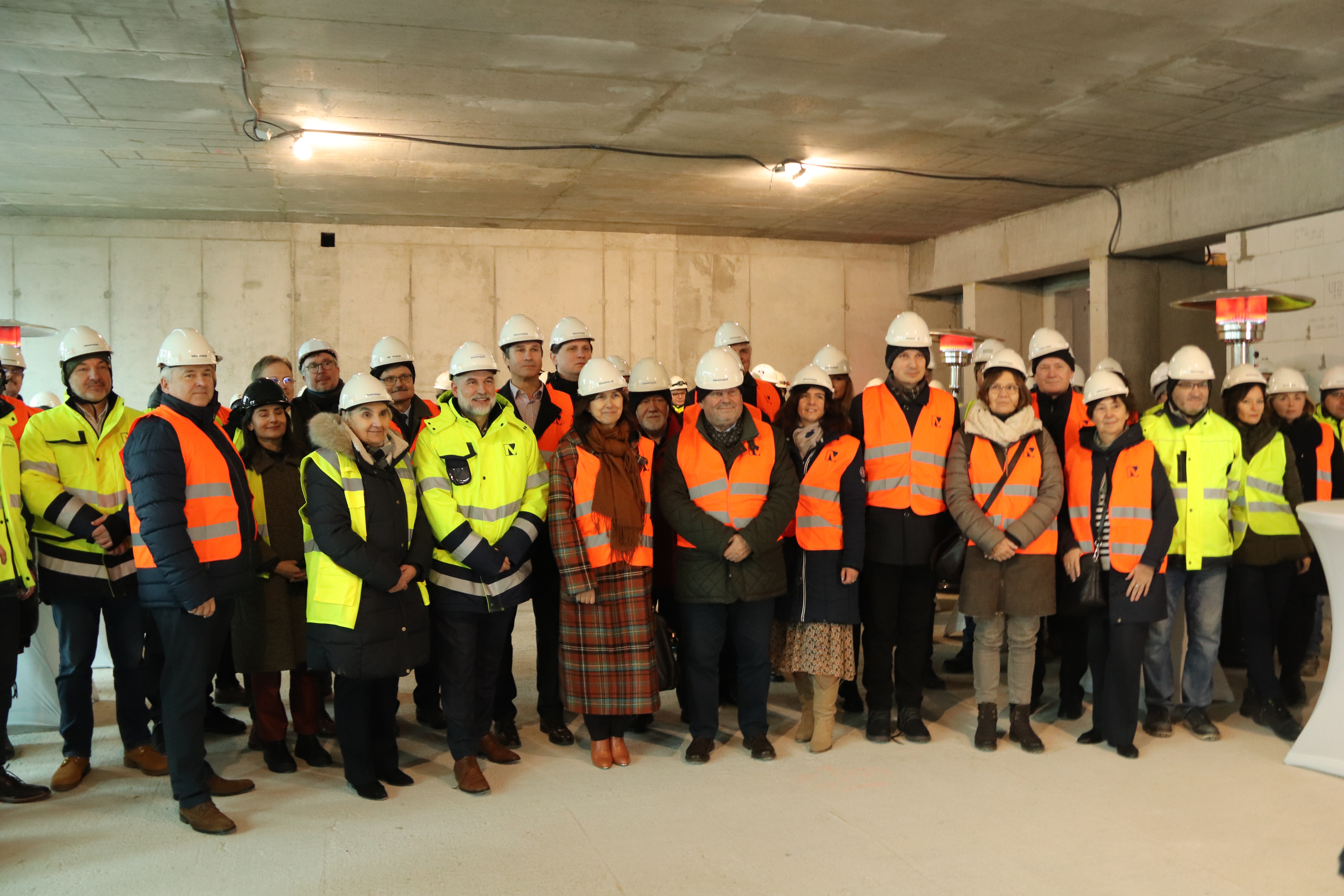 Contract details:
Contract value: PLN 138.93 million gross;
Completion date: up to 30 months from the date of handing over the Construction Site;
Payment deadline: 30 days from the date of receipt by the Ordering Party of a correctly issued invoice;
The guarantee period for the works performed is 120 months from the signing of the Final Acceptance Protocol of the Investment;
Performance bond: 5% of the gross value of the remuneration in the form of a bank guarantee.
In the pictures:​
(1) Jorge Calabuig Ferre, Vice President of the Management Board of Mostostal Warszawa
(2) Participants of the ceremony, including prof. dr hab. Alojzy Nowak, Rector of the University of Warsaw
photo: MW​