The TBM machine has already left for Babica
31 August 2022
For several months, we have been working on the construction of the Rzeszów Południe-Babica section of the S19 expressway. An important and unique element of the route is a tunnel with a length of over two kilometers. The underground facility will be realized by the TBM (Tunnel Boring Machine), the transport of which has just started.
Machine transportation is a complex logistic operation. Its largest elements will reach Poland by sea to Szczecin, and then by river to Opole. The loading began in Noblejas in Spain, from where the largest components, i.e. the main drive and the cutting disc, will be transported to the port in Santander. From there, its elements will flow to Szczecin, where they will then be transferred to special barges, through which the elements will reach Opole via the river. There they will be transferred to special platforms through which they will be transported to Babica. The remaining elements, the weight of which allows land transport, will be transported from Noblejas and from Szczecin directly to Babica.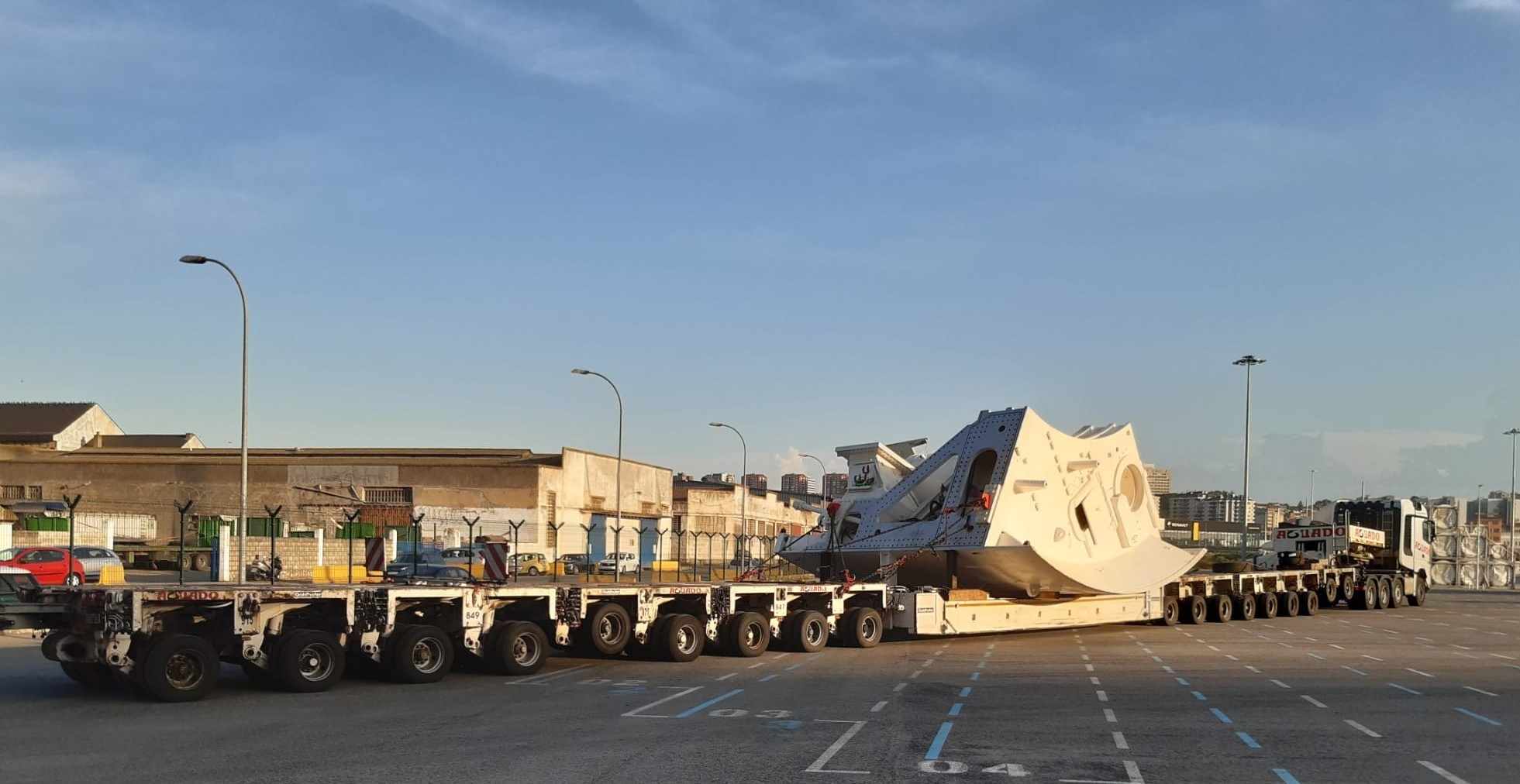 Characteristics of the Tunnel Boring Machine
The technology, know-how and TBM equipment to be used in the S19 Rzeszów Południe-Babica project will be provided by Acciona. The unique experience gained on construction sites around the world will allow the S19 section to be built efficiently and, taking into account the scale of the investment, extremely quickly. The TBM is used for tunneling (e.g. road or subway). TBMs drill the underground facility and at the same time arrange its casing, which consists of tubings. In the case of the tunnel in Babica, more than 2,230 rings will be used for the casing, for the production of which nearly 118,000 rings will be used. m3 of concrete.
S19 Rzeszów Południe-Babica section
The section to be built by Mostostal Warszawa and Acciona Construcción S.A. is one of the most interesting and technologically most difficult infrastructure projects in Poland. The task involves the construction of a two-nave tunnel, as well as 6 flyovers, 2 viaducts, a collision-free passage along the national road No. 19, one passage under the S19 route, and three passages for animals. The tunnel will be 2,255 meters long. It will consist of two aisles, which will be connected by 15 transverse passages and one emergency passage in the middle of the tunnel. The internal diameter of each of the individual naves will be 13.45 m (external 14.65 m). The maximum depth of the works is over 100 meters.
Click to read more about the S19 Rzeszów Południe-Babica project
Fot.: Acciona