The Praszka bypass along DK45 officially opened!
25 april 2023
The Praszka bypass along the DK45 was officially opened on April 25, 2023. The investment was carried out by Mostostal Warsaw at a gross cost of PLN 171.5 million.
The ceremony was attended by, among others: Rafal Weber, Deputy Minister of Infrastructure, Slawomir Kłosowski, Opole Governor, local government officials, as well as representatives of Mostostal Warsaw: Jorge Calabuig Ferre, Vice President of the Board, and Krzysztof Michalak, Contract Director.
- We are proud to launch another investment carried out right here, in the Opolskie Voivodeship. I would like to thank all those who have been involved with the contract throughout its duration. Special thanks go to our team of outstanding engineers. – says Jorge Calabuig Ferre, Vice-President of the Management Board of Mostostal Warszawa. - Once again, we prove that we are one of the best general contractors in Poland, which performs tasks efficiently, qualitatively and on time.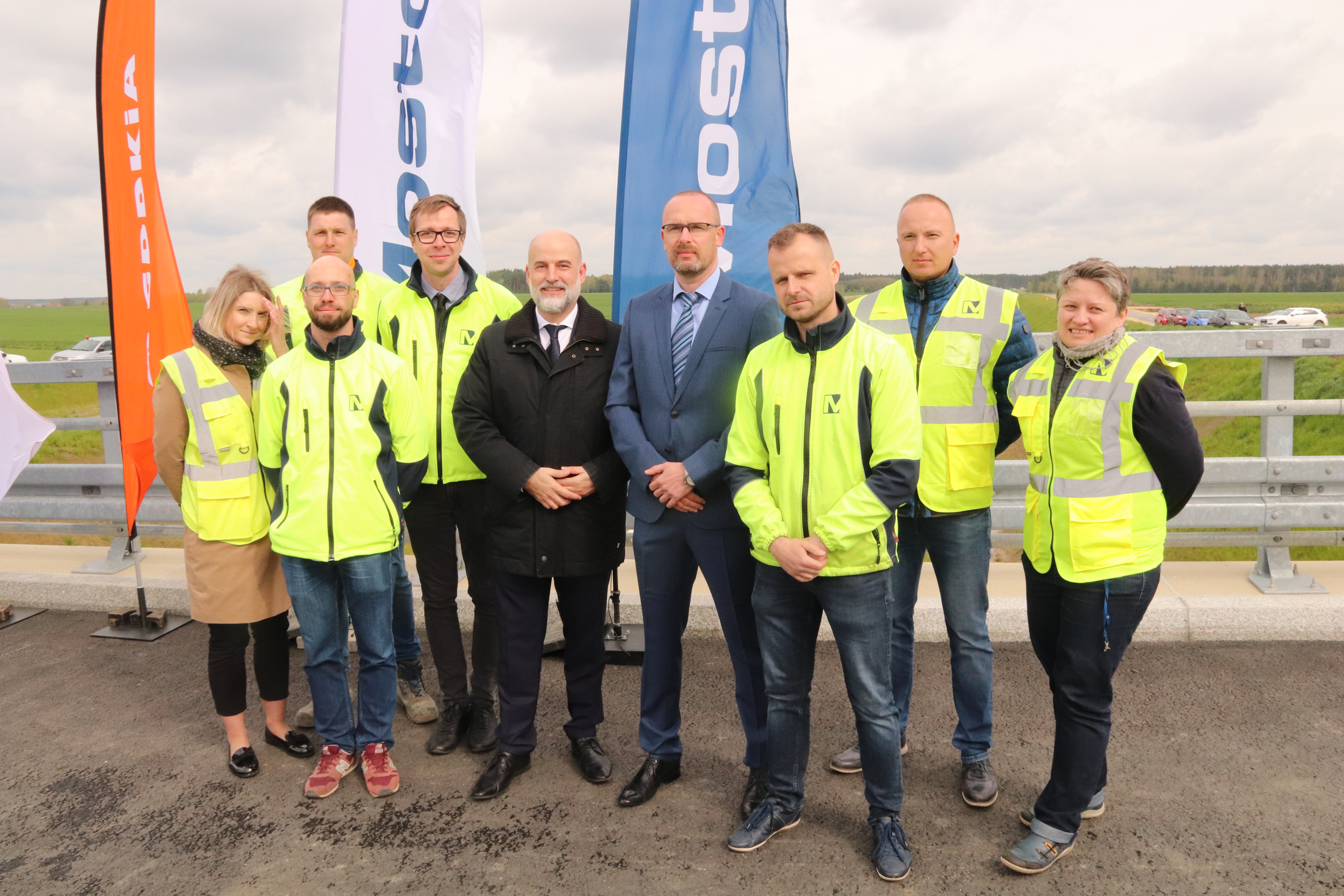 The bypass runs away from built-up areas, ensuring traffic comfort and safety and connecting the Wielkopolskie, Opolskie and Śląskie voivodeships. It enables convenient communication with investment areas located in the vicinity of the national road number 45, influencing the economic development in the entire Opolskie Voivodeship. The investment was implemented in the "design and build" formula. It is a single carriageway road with two lanes with a load capacity of 11.5 t/axle. As part of the investment, 10 bridges, four roundabouts were built and environmental protection and road safety devices were installed. The technical infrastructure was rebuilt (water and sewage network, gas network, electric power network, telecommunications network and drainage facilities). The total length of the bypass is 12.8 km.
Contract details:
Contract value: PLN 171.5 million gross;
Completion date: 36 months;
Maximum warranty period: 10 years.
In the photos:
(1) Main photo: Jorge Calabuig Ferre, Vice President of the Management Board
(2) Photo in the text: from the left Emilia Stachulec, Site Assistant, Marcin Drgas, Works Manager, Kacper Szczepański, Works Manager, Łukasz Turczyński, Site Manager, Jorge Calabuig Ferre, Vice-President of the Management Board, Krzysztof Michalak, Contract Director, Robert Cichy, Manager Works, Michał Wiśniowski, Works Manager and Agnieszka Brzęczek, Billing Specialist.
Photo by MW