Mostostal Warszawa recognized for revitalization in Łódź
25 October 2023
On October 19, 2023, the editorial team of the "Investment Compass" website awarded our company with the "Golden Compass" for the successful revitalization project conducted in the spirit of sustainable development, setting the highest standards in the Polish investment market.
- The "Golden Compass" is an award given in recognition of projects that stand out for their innovation, eco-friendly solutions, and functionality that benefits the users. I am immensely proud that Mostostal Warszawa's professionalism and hard work have been acknowledged. It is a driving force for us to keep moving forward and maintaining the highest standards in our operations - said Tomasz Okoń, Director of the Contracts Area Eastern Region, who received the award on behalf of Mostostal Warszawa.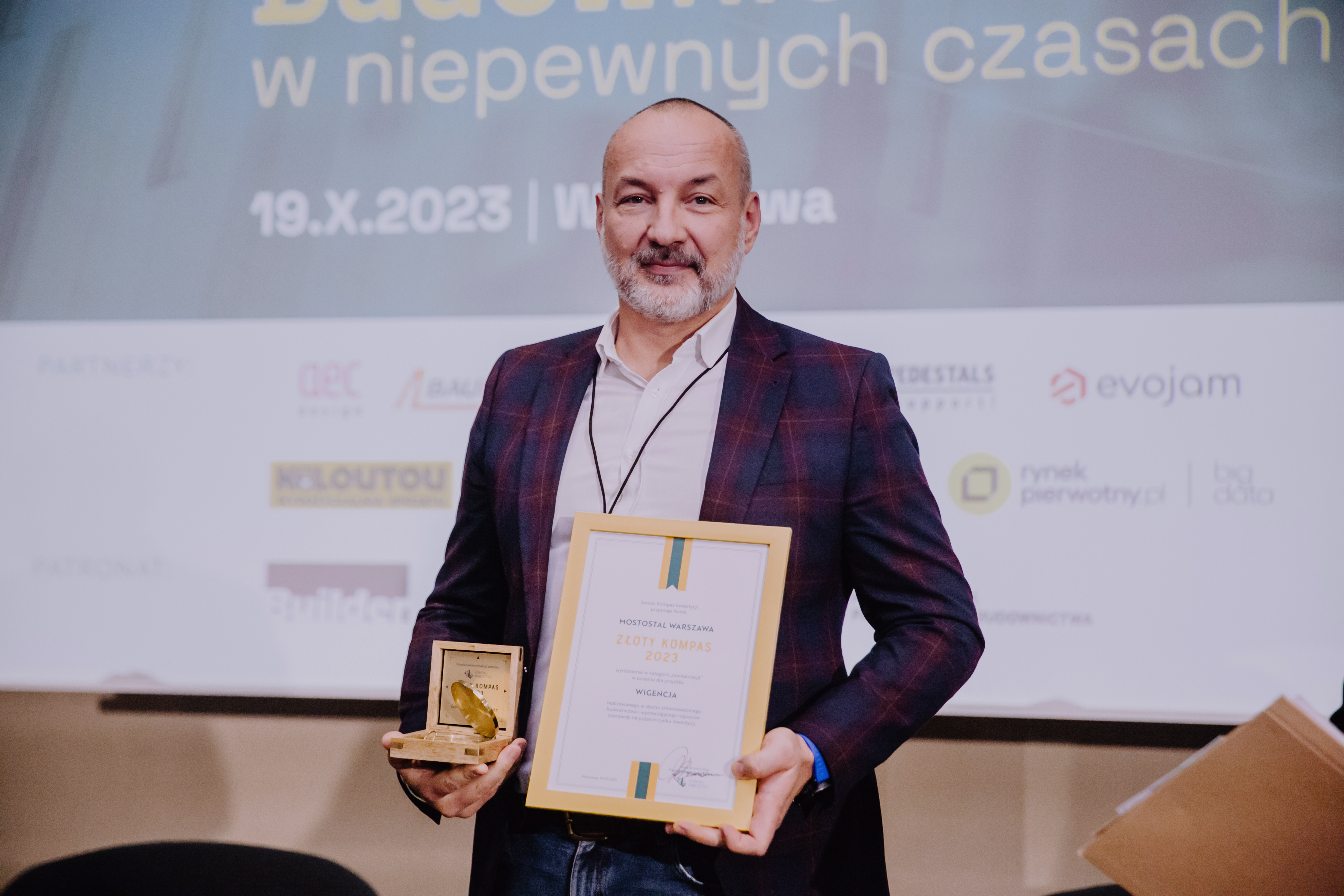 The historic "Wigencja" factory complex has received a new lease of life after revitalization. Today, it is an important landmark on the cultural map of Łódź. Inside the building, you can find the Contemporary Art Center for Children and Youth as well as the "Pinokio" theater. The modernized complex has been equipped with two contemporary theater halls, creative workshops, educational rooms, a library, and a restaurant. The interior of the building now blends an industrial character with modernity.
Congratulations to everyone involved in the realization of this project!
(1) photog. MW
(2) photog. Investment Compass