Mostostal Warszawa and Acciona for Ukraine
05 April 2022
Since the outbreak of war in Ukraine, we have been involved in helping people who have crossed the Polish border in search of safety.
Our branches and construction sites organised a collection of gifts for refugees. Items collected at the headquarters in Warsaw were sent to the Modlin Fortress, and employees of the S19 Tunnel construction site transported the gifts collected at the site directly to the border crossing in Medyka.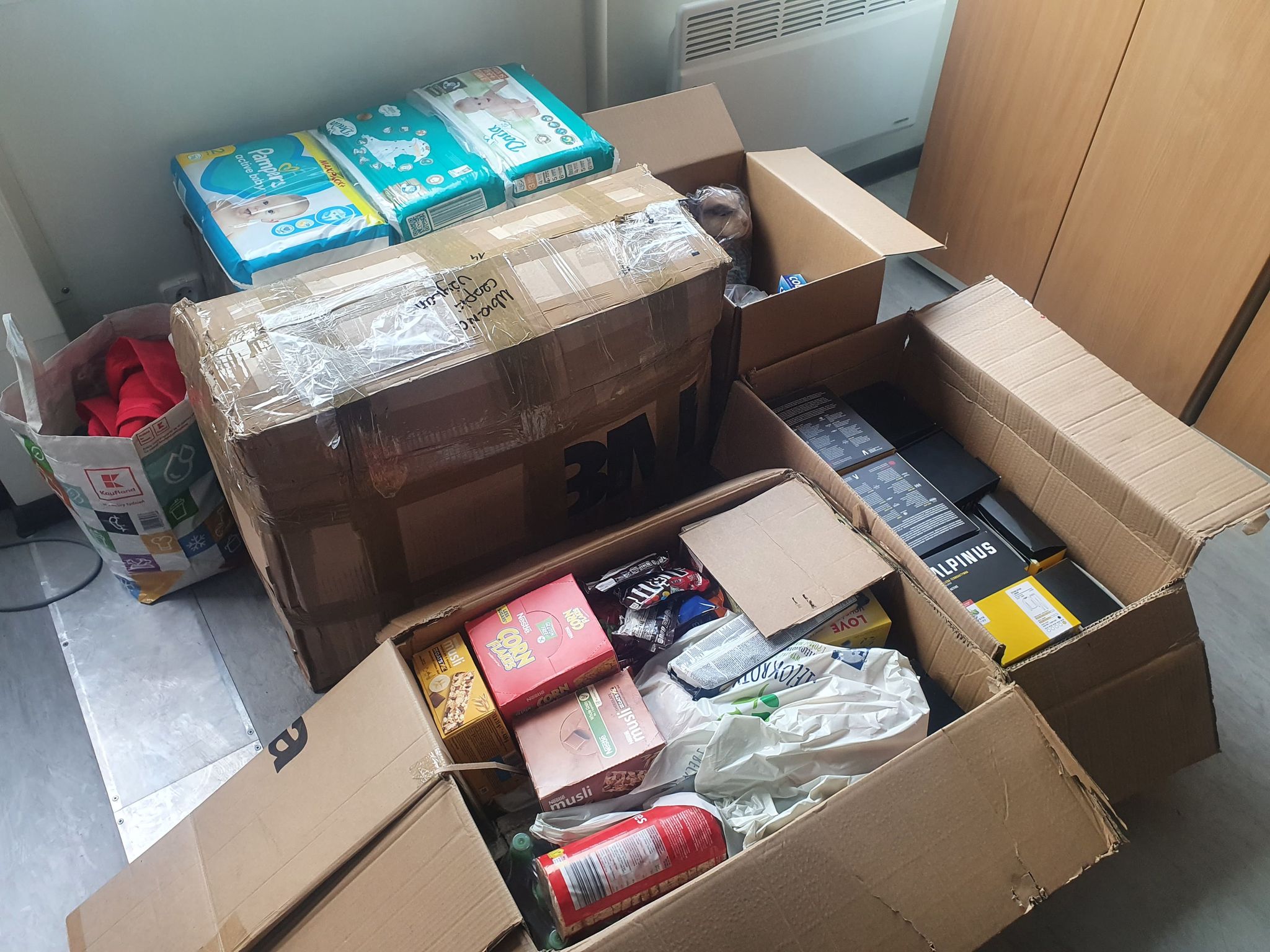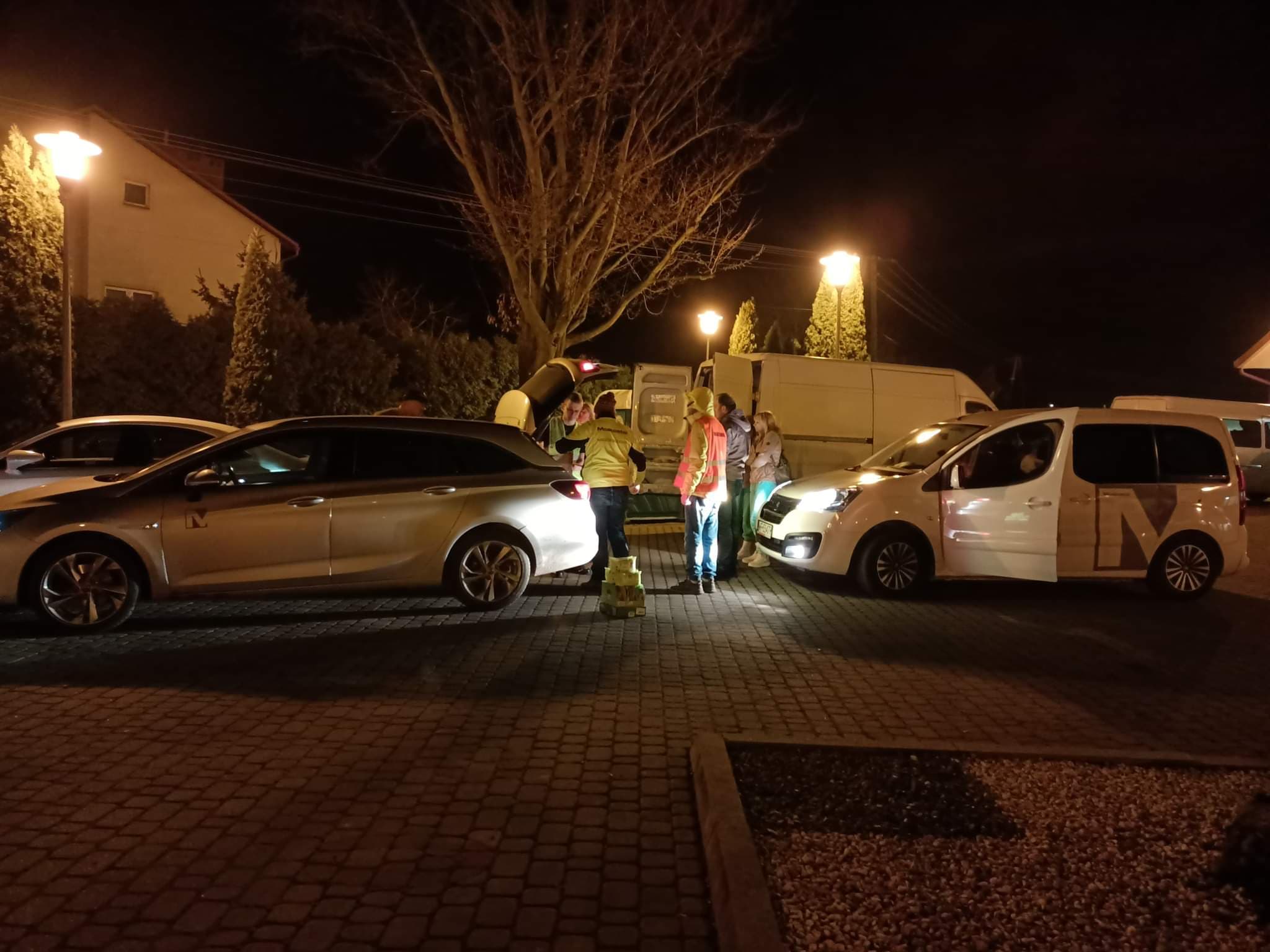 We also pledged our support for the refugee aid points at the Western Railway Station in Warsaw, run by NGOs: Front Pomocy Ukrainie and Żywimy na Zachodnim. In agreement with the Break and Lunch restaurant, we will transport 300 meals a day worth a total of 12 thousand PLN for five consecutive days, starting from 11 April.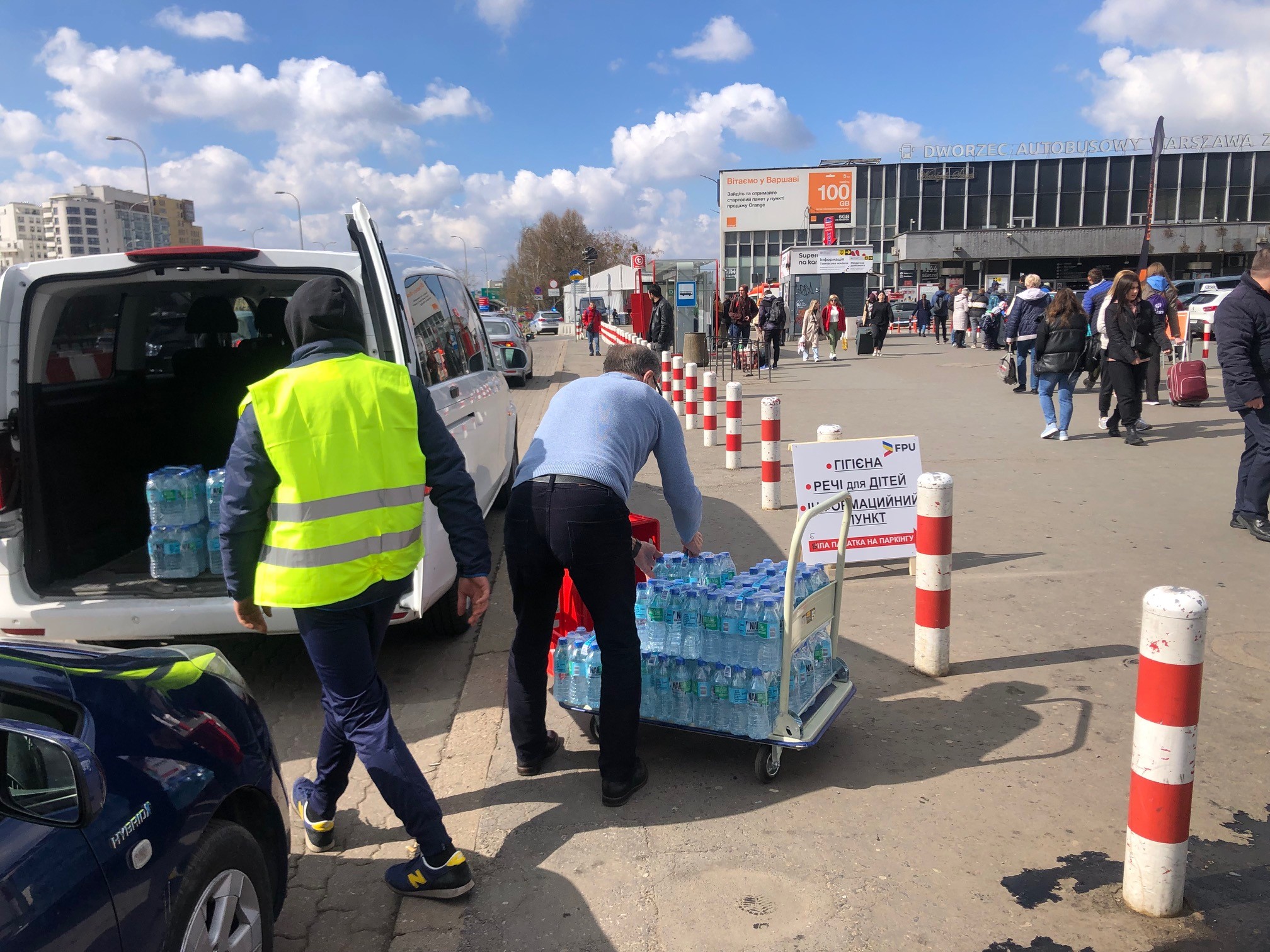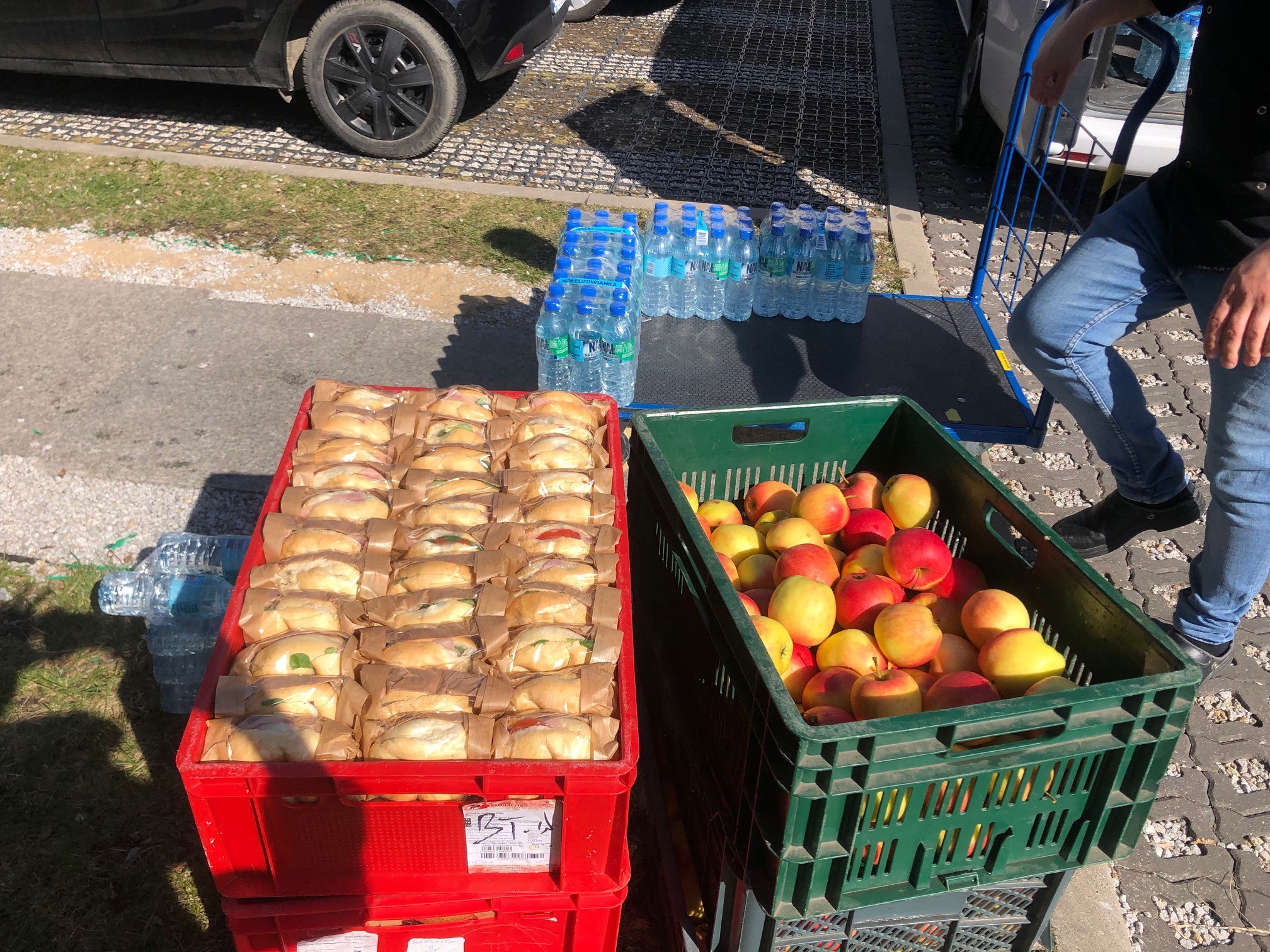 In addition to food, clothing and hygiene items, we also donated 50 used laptops. They were sent to the Society of Bielsko-Biała and Podbeskidzie Friends, which in cooperation with a local IT company Jantar will adapt them to the Ukrainian language and distribute them to refugees in Bielsko-Biała during the process of assigning PESEL numbers.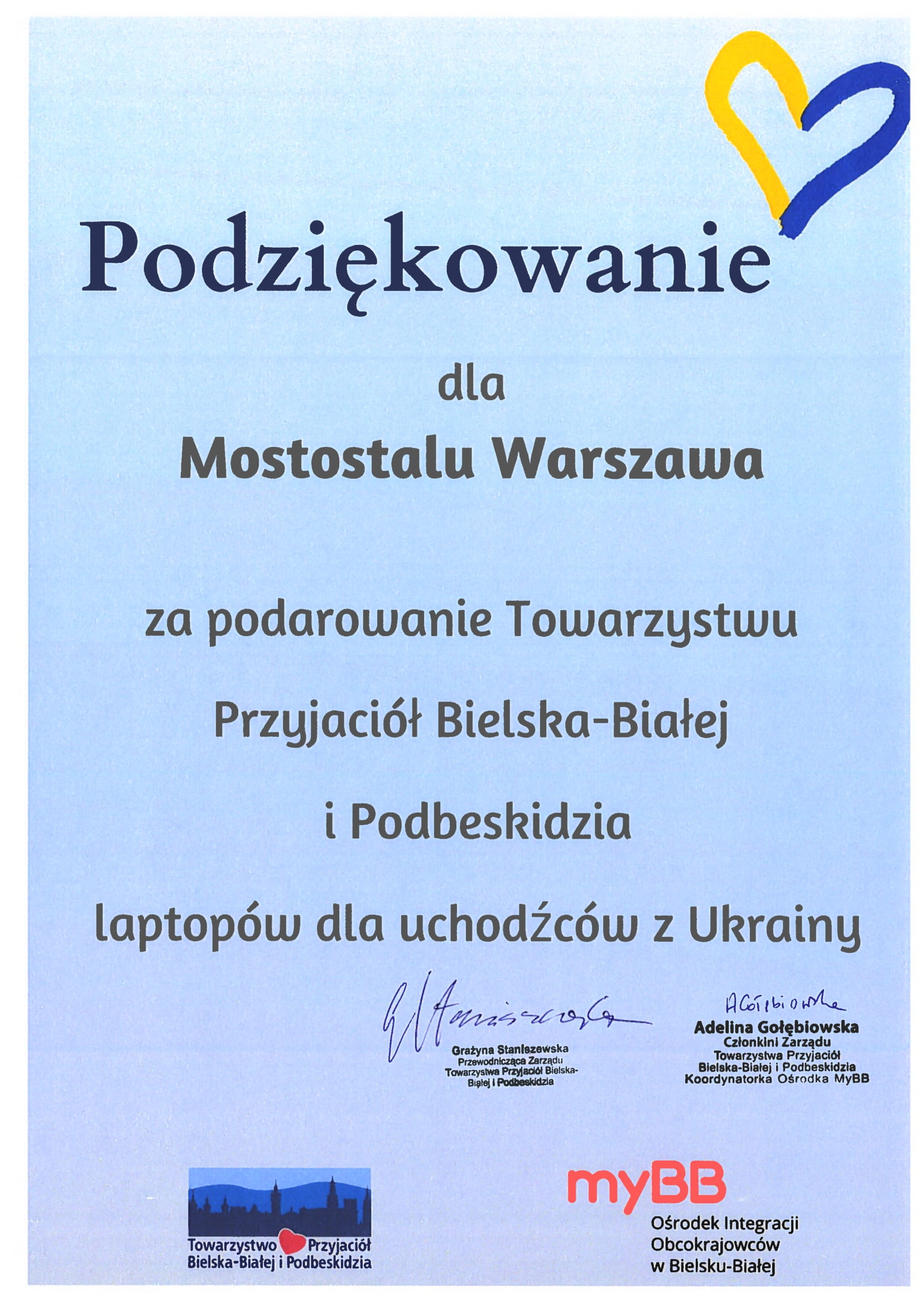 Acciona has also joined the campaign. Our main shareholder organised nine collection points in various locations in Spain. A total of nine tons of clothes, food and hygiene products were collected. The gifts went to the Ptak Warsaw Expo Conference Centre in Nadarzyn, near Warsaw, which was transformed into a place of refuge for several thousand Ukrainians fleeing war. With the help of our volunteers, parcels with products were sorted and transported to the warehouse. See the video from the collection in Spain and the handover in Nadarzyn.
At the same time, Acciona has joined the campaign to financially support NGOs working in favour of refugees. This initiative completes the humanitarian aid corridor between Spain and Poland. From any country where there is an Acciona branch, employees can donate funds to some of the main organisations that provide and organise aid: UNHCR (United Nations High Commissioner for Refugees), Red Cross, Save the Children and Unicef. Acciona undertakes to match its employees' contributions.