Mostostal Warsaw with speeches at the XI Congress of Polish Infrastructure
20 June 2023
On June 15, 2023 г., during the 11th edition of the Polish Infrastructure Congress. Slawomir Barczak, Director of Mostostal Warszawa's Infrastructure Area, shared with the audience our expertise on the assumptions and challenges of implementing the S19 expressway on the Rzeszow South-Babica section.
The investment, the specifics of which were presented during the speech, is one of the most interesting and technologically challenging infrastructure constructions currently underway in Poland. Among other things, the task to be carried out by Mostostal Warszawa is an over 2-km tunnel drilled with TBM (Tunnel Boring Machine) equipment. It will consist of two unidirectional tubes, 12.4 meters wide.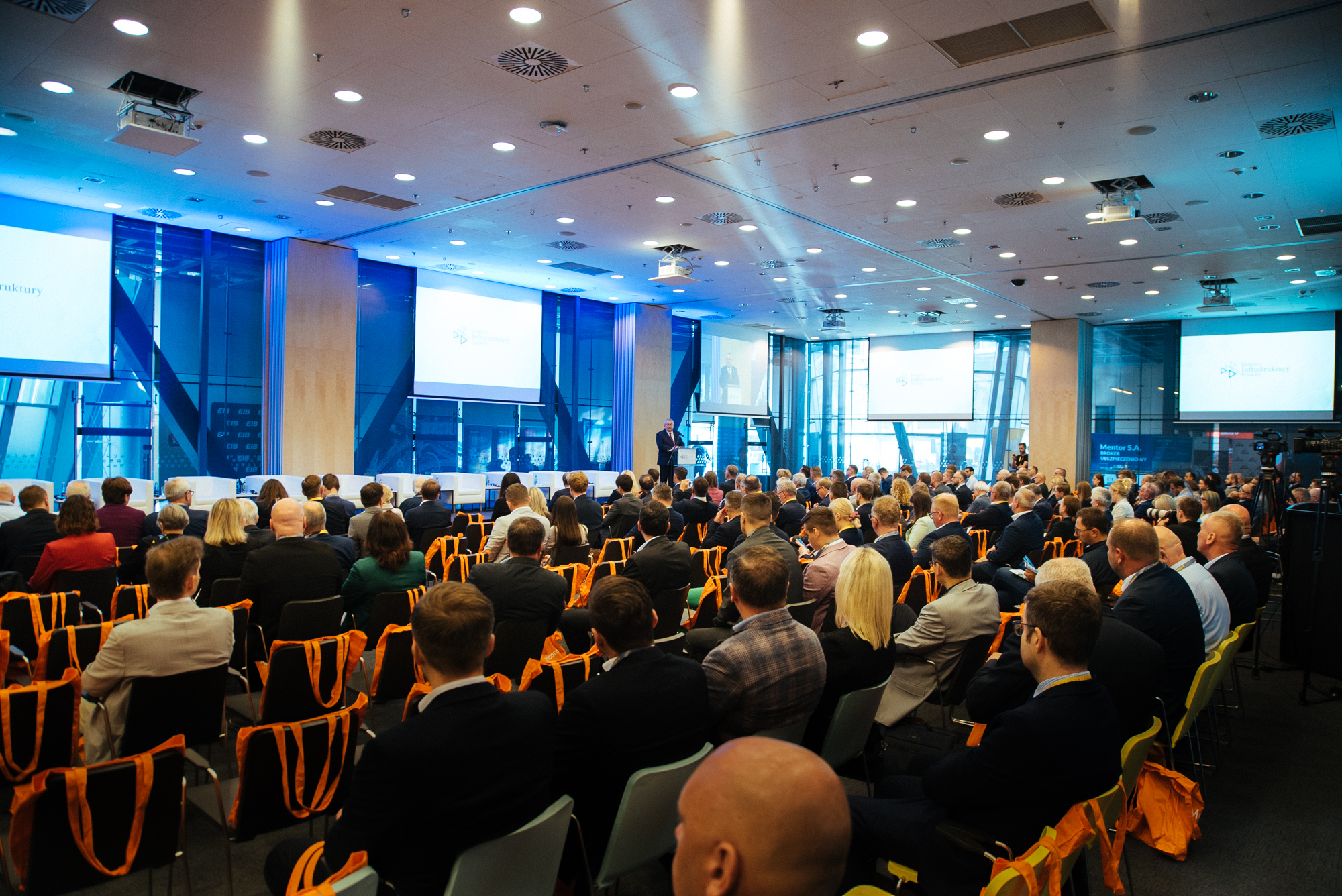 Six flyovers will be built along the stretch, including a 400-meter one in Raclawowka, which is being implemented using longitudinal slide technology.Two overpasses will also be built, a collision-free crossing along National Road 19, a crossing under the S19 route, and three animal crossings will be constructed.
The contract is being carried out by a consortium of Mostostal Warszawa and Acciona. Its value, is more than 2 billion zlotys.
More about the investment, you can read here.
(1) Main photo: Slawomir Barczak, Director of the Infrastructure Area at Mostostal Warsaw, during his speech to the Congress participants.
(2) Photo in text: Participants of the 11th edition of the Polish Infrastructure Congress, during the speech of Andrzej Adamczyk, Minister of Infrastructure.
Photo by: Zespół Doradców Gospodarczych TOR